Greg Moodie and Chris Cairns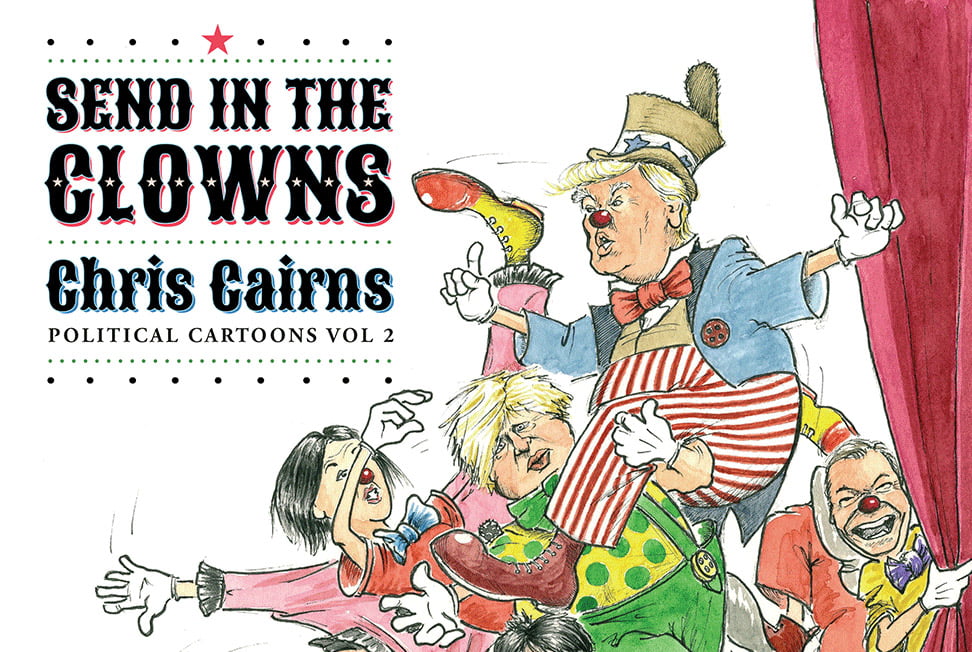 SATURDAY 10 FEBRUARY 2018
Cartoonists Greg Moodie and Chris Cairns* discuss politics, satire and their latest books Send in the Clowns and Cool Scots.
15:00-16:00
ANATOMY LECTURE THEATRE
FREE
BOOKING REQUIRED
Book Tickets
Note: Booking is via Eventbrite.
*Chris Cairns is a political cartoonist and author living in Edinburgh. A former journalist with The Scotsman, he has also written freelance for The Sunday Times, The Herald and Scotland on Sunday, among others. His books include the best socio-political history travelogue ever written about golf, a gritty urban thriller set in Portree, and Welcome to Cairnstoon, a collection of cartoons.