Brigid Collins and Eddie Small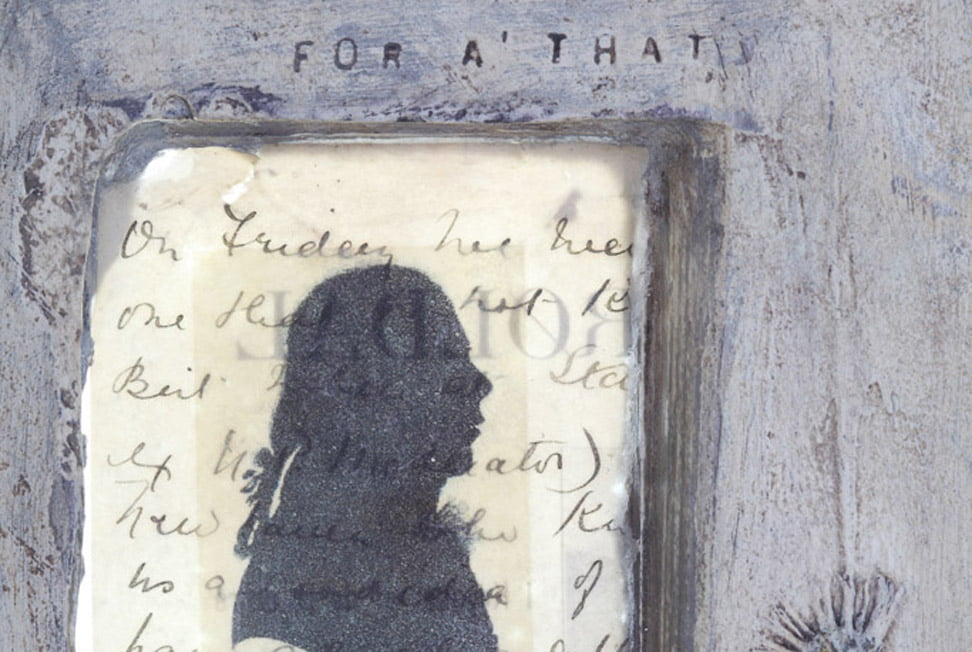 SATURDAY 17 FEBRUARY 2018
Artist Brigid Collins and Eddie Small* discuss the concept behind the book 'For A'That', illustrated by Collins and edited by Kirsty Gunn alongside Anna Day, Cultural Project Manager for the University of Dundee.
15:00-16:00
ANATOMY LECTURE THEATRE
FREE
BOOKING REQUIRED
Book Tickets
Note: Booking is via Eventbrite.
*Eddie Small lectures in Creative Writing at the University of Dundee. He was awarded the Student-led 'Most Inspirational Teacher at the University' in May 2016. In 2013 he was awarded the Stephen Fry Award for a project and publication on body donation entitled In Memoriam and subsequently ran a conference on the subject in the Royal Society of Edinburgh. His biography of Mary Lily Walker, Forgotten Visionary of Dundee, was launched in 2013, and his stage-play, Dundee's Four Marys, has been very successful and has been published too. He wrote (and performed in) 'Pantomime of Death' for the 2016 Edinburgh Fringe.